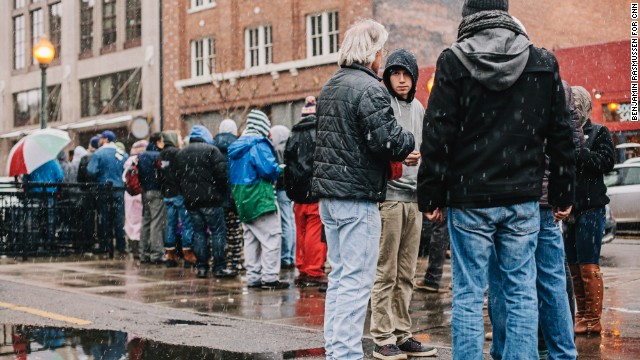 On January 1st 2014, Colorado became the first state to legalize marijuana for recreational use. Washington state is set to follow later this year. This means that anyone 21 or older can buy up to a quarter of an ounce of marijuana in regulated Colorado shops.
This is a sensitive issue, as marijuana remains illegal at the federal level. And our society is still deeply divided on this issue.
This all got me thinking about the digital implications of the law. I wonder about how consumers and businesses in Colorado and Washington are going to behave online, and about the social media implications across the nation.
Just to put context on how big of a business this is, nationwide, government-regulated marijuana is projected to more than double this year, to
$2.3 a billion industry from about $1 billion last year
. That 2013 figure only includes regulated medical marijuana sales in the 20 states and DC where it is legal. With the introduction of recreational marijuana sales in Colorado and Washington, we should expect a new digital dynamic given the size the market and all the money at play.
Consumer-made videos and pictures of legal recreational marijuana use may be about to explode across our social networks. Marijuana shops are likely to leverage social channels to promote their businesses. While some social media sites may have restrictive policies in place, these postings could be hard to monitor and enforce. The most sophisticated shops could even develop their own CRM/loyalty programs to increase retention and referral rates.
The new wave of marijuana hype is likely to spark an early increase in consumption before eventually stabilizing and perhaps trending down.
In turn, increased consumption could also push state and federal agencies to dial up prevention campaigns to counter the trend.
Though the long-term results in terms of consumption are hard to predict, we should expect a new digital dynamic on how people engage online with the topic of marijuana.
What do you think?